COMPETITION -"Improve the school and its surroundings!"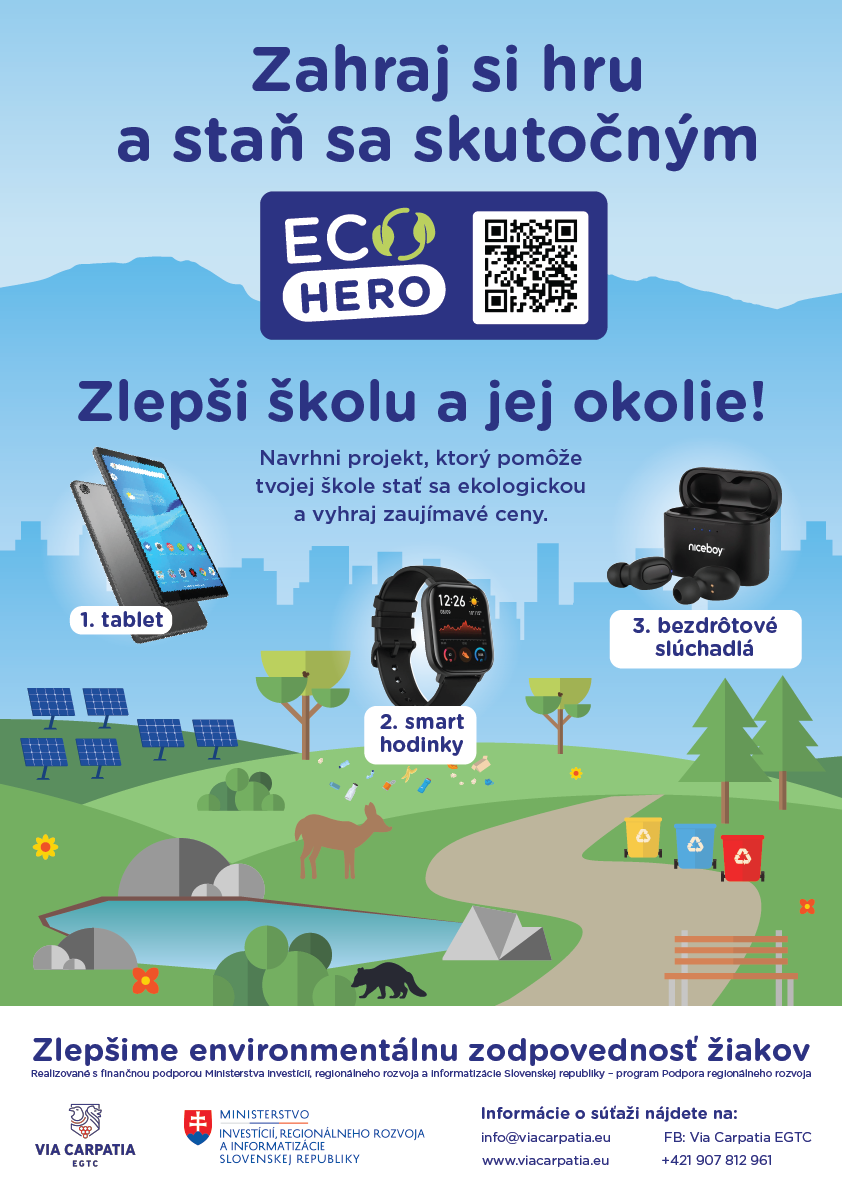 Under the project "Let us improve the responsibility of pupils!" we organize the competition: "Improve the school and its surroundings!" for all primary and secondary schools. The competition is focused on project creation and activities that will help the school to waste, recycle and behave more environmentally friendly.
Enter your team into the competition, design an interesting project and win attractive rewards. In addition, you can show your idea at a joint meeting of the best teams.
You can log in using this form: https://forms.gle/xZjwqUJ7dmt7W57j8
The description of the competition, its rules and the design for the project are attached below and will also be sent to each registered participant.
If you have any questions, do not hesitate to contact us at: info@viacarpatia.eu
You can find up-to-date information about the course of the competition on our Facebook: @Via Carpatia EGTC
The project is implemented with the financial support of the Ministry of Investment, Regional Development and Informatization of the Slovak Republic – programme Support of Regional Development.